Bug Bounty Write ups Collection – omespino: More than $$$$$ USD in rewards by legally hacking big companies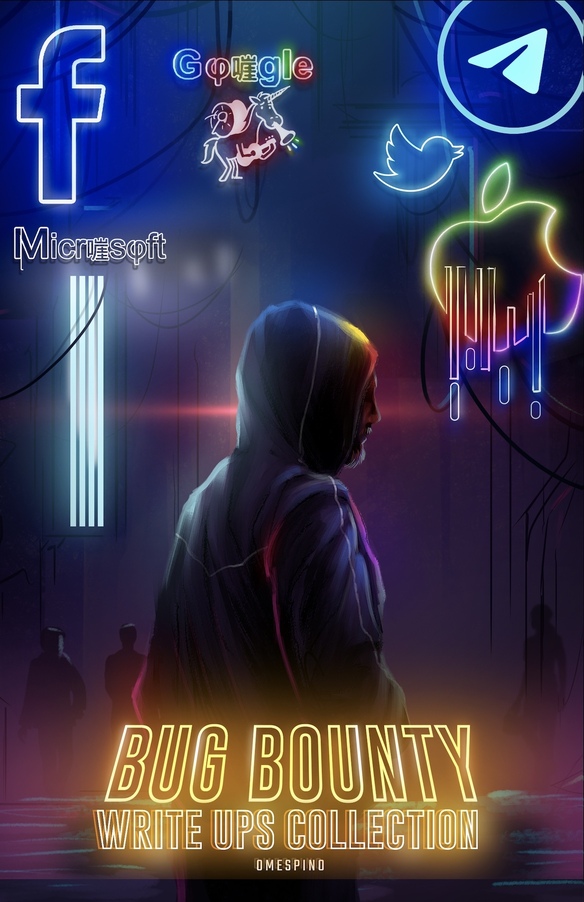 Description:
With the passage of the years, I have been included in the hall of fame of companies such as Google (top 100 researcher worldwide), Microsoft, Facebook, Twitter, Slack, Netflix, Sony, Nokia, Telegram, etc.

The main goal of sharing my experience as an information security fan is to motivate people and let them know that all are capable of hacking big companies and achieving big rewards, if I could, you can too.

In this handbook you will read vulnerabilities description and development, step by step, bugs that accumulated more than $$$$$ dollars in rewards legally.


Table of contents: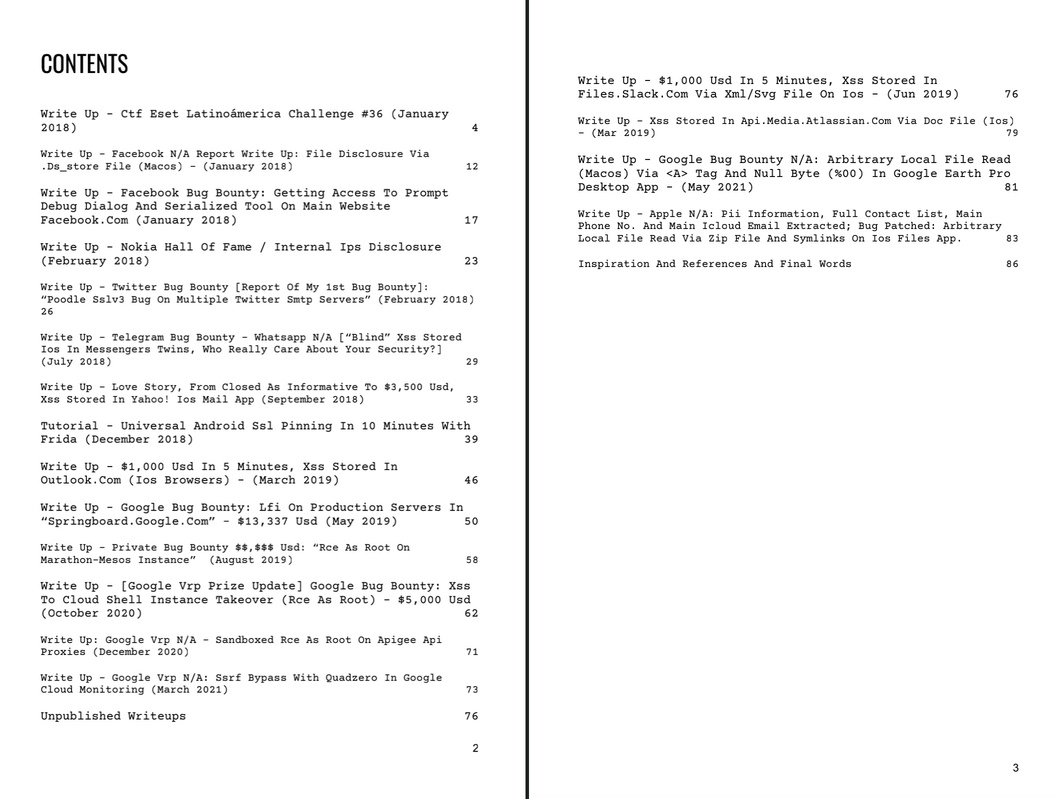 Details:



Available at:

9.99 USD amazon.com paperback, 3.99 USD eBook kindle

https://www.amazon.com/dp/B09PYZGJ11

2.99 USD PayPal digital format PDF

After finishing your purchase with PayPal you will receive the book in digital format in a period of fewer than 24 hours.


1.99 USD bitcoin BTC digital format PDF

3M7pmdp6sbjBLGUfY3snUUj7ZoFtxeFekJ


1.99 USD ethereum ETH digital format PDF

0x4a9e86451ae756d978f320d88ba3cef01ecebc2a


After finishing your purchase with bitcoin, send an email toom.espino+btc@gmail.com and you will receive the book in digital format in a period of fewer than 24 hours.

If you have any doubts or comments, please write a comment directly on this page, send an email to om.espino+support@gmail.com, or reach me on Twitter. (@omespino)